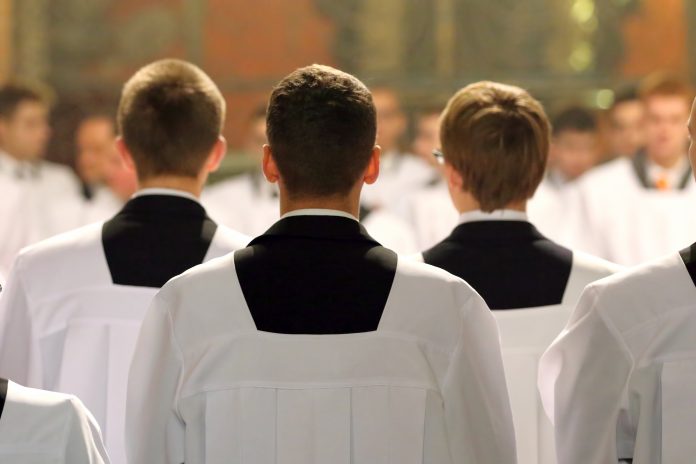 Sacred ministers, those who serve the spiritual needs of others in the person of Christ, in the Catholic Church are ordained by a bishop and by means of a special sacrament called Holy Orders, which creates the hierarchy of deacon, priest and bishop.
This sacrament can be received only once, but a man may also be ordained to a higher order up to the third degree. A man must first be ordained a deacon before being ordained a priest, and he must be ordained a deacon, and then a priest before being ordained a bishop.
Jesus Christ instituted the Sacrament of Holy Orders at the Last Supper simultaneously with His institution of the Sacrament of Holy Eucharist. In order to be able to change bread and wine into the Body and Blood, Soul, and Divinity of Christ, you need priests who have been given this power by virtue of their ordination.
- Joshua 24:15
But if serving the Lord seems undesirable to you, then choose for yourselves this day whom you will serve, whether the gods your ancestors served beyond the Euphrates, or the gods of the Amorites, in whose land you are living. But as for me and my household, we will serve the Lord."