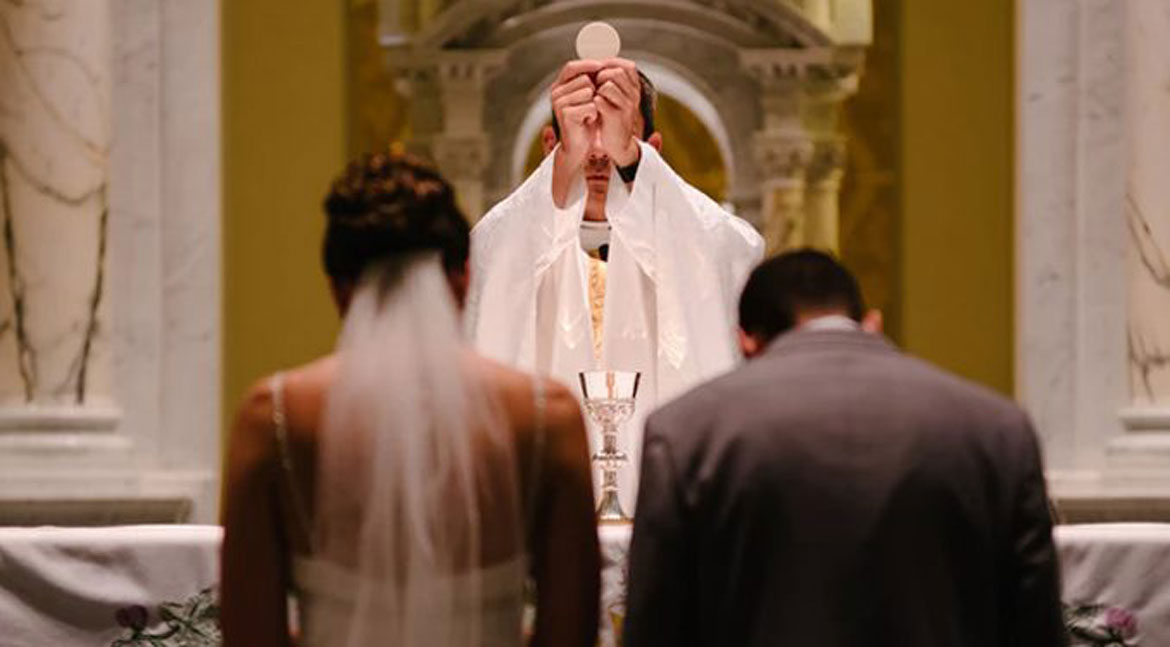 "The matrimonial covenant, by which a man and a woman establish between themselves a partnership of the whole of life, is by its nature ordered toward the good of the spouses and the procreation and education of offspring; this covenant between baptized persons has been raised by Christ the Lord to the dignity of a sacrament." Catholic marriage IS the visible sign of the real – although invisible – presence of God in the spouses' love story.
What you need to do:
Call or email us to reserve a date, minimum 6 months in advance.
You will need to follow marriage courses; we offer them in April and November in English only. The fee is $200.00 per couple. They should be done 6 to 12 months before the wedding.
You will need to provide your birth certificates and an updated copy of your Baptismal certificates (within six months of your wedding date).
- Galatians 5:22-23
But the fruit of the Spirit is love, joy, peace, forbearance, kindness, goodness, faithfulness, gentleness and self-control. Against such things there is no law.